Dr. Faiz Karim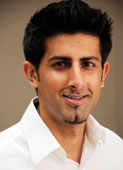 I grew up in Toronto, Canada playing a multitude of sports. I eventually focused on soccer and swimming, participating at a high level in both. It was through injuries while playing soccer that I was introduced to Chiropractic treatment. Through these experiences I learnt to fully understand the positive effects that chiropractic treatment can have.
I focus on the treatment of conditions relating to the musculoskeletal and nervous system. I have worked with a wide variety of patients, and my primary aim is to treat the source of the dysfunction rather than the symptoms. Through proper assessment, treatment and rehabilitation, many common musculoskeletal dysfunctions can be corrected.
I am fully certified in Active Release Techniques® (ART), which is a revolutionary myofascial (muscle) technique used around the world by many professional and amateur athletes. In addition to my Chiropractic and ART training, I am also fully certified in Medical Acupuncture. I utilize both skills in the day-to-day treatment of all my patients.
While in Canada, I had the privilege to work at one of the top Sport Injury Centres, where I assisted numerous world class soccer players, cyclists, runners, swimmers and ball hockey players to return to full fitness. My past experience has given me an increased skill set for patient care along with the experience of treating top class athletes.
Many people suffer from pain due to repetitive strain injuries caused by long hours sitting at the computer or due to previous injury. You do not have to be one of those people anymore.
---
Kristine Pagar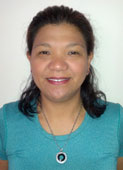 Kristine is a graduate of the Massage Therapy Program at Centennial College. She is passionate about helping people improve their health and well being no matter their age. Her knowledge and skills in massage therapy are extensive. She utilizes the extremely popular Thermal Palms massage along with more traditional deep tissue and Swedish Massage techniques. She also has an excellent grasp of rehabilitative exercises to help improve any areas of weakness.
Kristine is a health and fitness enthusiast. She enjoys kick boxing and working out in her spare time. Through these activities, she has gained practical knowledge of the body's biomechanics and is able to understand the multiple layers of an injury.
Kristine sees patients of all ages and she looks forward to helping you get back to your best!
---
Brenna Broom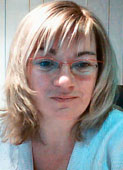 Brenna, is Dr. Karim's Chiropractic Health Assistant. She has been with the practice since July 30 2012. She was introduced to the benefits of chiropractic adjustments when she was 18 years old when she injured her L4-L5 vertebrae playing racket ball. She has been a strong advocate of chiropractic ever since (30 plus years) for all sorts of ailments including allergies, migraine headaches, as well as for regular maintenance of her spine. She is such a strong believer in Chiropractic treatments, that her children have all received chiropractic adjustments since they were 3 days old. Brenna has spent most of her career in the Health Care Field, such as Special Care Aide with Home Care specializing in Palliative Care, Health Aide with nursing homes as well as Office Manager/Reception for General Practitioners.